Level Infinite's recently released a new mobile game available on the Brazilian servers, Honor of Kings, which is starting to take the mobile MOBA scene by storm with its 5v5 Multiplayer Online Battle Arena gameplay, aiming to rival other popular and mobile powerhouse titles like Mobile Legends: Bang Bang and LoL Wild Rift. In this Honor of Kings review, We will look into its gameplay, graphics/art design, map, role setting, and even how it stacks up to the more household mobile MOBA names available like Mobile Legends and League of Legends Wildrift. So, without further ado, let's get the review started.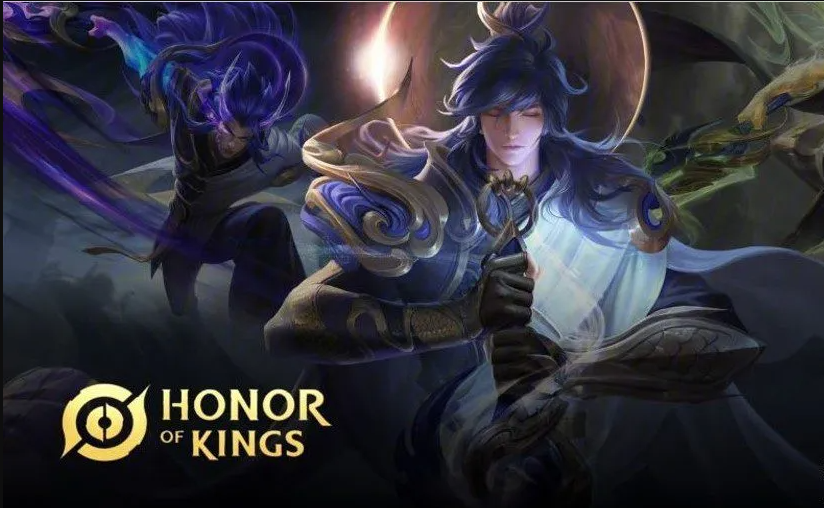 Developed as the ultimate test of strategy, skill, and teamwork, players engage in strategic real-time battles with the objective of destroying their opponent's base. Honor of Kings is shaping up to be a real contender even while being in its earliest stages of development without even a global release happening yet.
Engage in intense team fights in this classic MOBA title
To start off the Honor of Kings Review, it must be said that the game greatly captures the classic MOBA experience which is a multiplayer online game that blends strategy, teamwork, and action. The players are still split into two teams of five members and must cooperate to destroy the enemy's base while protecting their own.
Whether you're a seasoned MOBA player or new to the genre, Classic MOBA provides a fun and challenging gameplay experience that will keep you hooked and amused. MOBA games have been one if not the most successful gaming genre ever since Defense of The Ancients came out in the past decade or two. Honor of Kings maintains the traditional MOBA while still having a character of its own.
Master heroes with unique character design in a familiar role setting
Roles are one of the most defining factors in the genre of MOBA games. This is where the most important skill of the game comes in which is the ability to work in a team. It is in every MOBA game that players will need to move into a certain role in the team to make the team's winning chance as high as possible.
In Honor of Kings, there are five roles to choose from as it is in other MOBA games which have their own unique roles and playstyles for players. In Honor of Kings, the roles are Support/Roam, Farm laner, Mid Core, Clash Laner, and Jungler. Each with their role being most similar to the League of Legends role setting of 1-1-2-1.
Honor of Kings although a very simplistic design in maps and other visual details, did not shy away from creating amazing designs for their characters. As exampled by Peacekeeper, in the above picture, we can see many details in the armor and each of its parts, this gives a really interesting connection from the characters to the player as they have a unique sense of life in them.
Additionally, their character creation choices were also on point with huge inspiration from chinese legendary characters like Lu Bu and the such who is one of our favorite legendary warrior figures ever.
Enjoy your own style in a classic Map
Honor of Kings' truly captures the essence of the MOBA experience. This is shown in the game's map design/making. We can see that the game uses the conventional three-lane map system each of which has three towers defending its base. The allied creeps spawn from the bases and assault enemy towers and bases, while a jungle area is filled with neutral monsters that players can kill for gold and experience points.
Basically, the game map in Honor of Kings is also split into different sections with unique features and functions that players can use to gain benefits in battle. The map also includes two objectives that give buff for the whole team and two every two buffs that boost the attack of the players or their ability and mana regen.
This specific format of the three-lane system is very similar to how League of Legends PC and Mobile Legends used to be. This is a map that fully represents the MOBA genre as it is the first map created for it in the Defense of the Ancients. Players can learn more about the in-game map in our detailed Map Guide here.
The game offers simple controls and effective design
Honor of Kings chose to use a more simple and effective design that allows players to easily access and enjoy the game without unnecessary distractions or complications. The game's interface is user-friendly and intuitive, making it easy to learn and play. The controls are easy, allowing players to quickly learn the mechanics of the game and focus on strategy and teamwork. Overall, Honor of Kings' simple yet still beautiful graphics and effective design improves the overall gameplay experience for the players, providing them with a smooth and competitive through the battlefield.
Honor of Kings needs its own distinctive identity
Honor of Kings, although a very young and new game compared to the mobile MOBA giants, is becoming a big challenger in the scene. With only being launched into the Brazilian servers at the moment it already is the buzz for the mobile MOBA market by many players.
One aspect that the game should work on however is having their very own unique personality. There should be a designing element that would show the players that in Honor of Kings, this is what we expect it to be compared to Mobile Legends which is an extremely fast-paced game, to LoL Wild Rift which has a more relaxed early game, and more technical based gameplay.
Money can buy you Cosmetics but not ensures an advantage
Ingame monetization is an important topic when judging how good or bad a mobile game is, as mobile games are usually notorious for being money grabs. However, Honor of Kings is arguably mild compared to most other mobile games available.
The biggest part of the game's monetization is just like how Wild Rift does it, for the cosmetic skins. This skin also does not give extra buffs to the characters unlike in Mobile Legends: Bang Bang where having a skin gives a slight bit of an advantage to the players by giving them a small stat boost to the character that is using the skin.
Overall, as evident in our Honor of Kings review, the game stands out as an excellent MOBA game, offering players a perfect mix of excitement and competitiveness. The game's focus on gameplay and experience, rather than flashy graphics, contributes to its intense and competitive atmosphere.
The game's challenging characters and mechanics add complexity and excitement as players explore new strategies and tactics to succeed. Moreover, Honor of Kings takes a more traditional approach to the game, especially in the laning phase, which sets it apart from other MOBA games like Mobile Legends. Despite this, the game's pace remains fast, and the action never stops.