RacingX, an exciting racing game, has made its debut for Android devices in early access specifically for the United States. Developed by yuanbo, this game promises an adrenaline-pumping experience as it takes players on a wild ride through a dynamic open world. Serving as the sequel to Xiaomi Racing by WALL-E in Beijing, China, RacingX aims to set a new standard in virtual racing.
Prepare for an exhilarating adventure as RacingX propels you into a thrilling open world, delivering a high-octane mix of speed and excitement. Featuring top-tier luxury cars and cutting-edge graphics, RacingX is set to ignite players' passion for speed in unprecedented ways, rivaling the likes of Racing Master and NFS Mobile. The game offers access to iconic tracks and challenges, inviting players to climb the ranks and participate in heart-pounding timed events to establish their legendary status. With a stunning collection of over 100 meticulously crafted, world-renowned cars, RacingX allows for a personalized racing experience tailored to each player's preferences.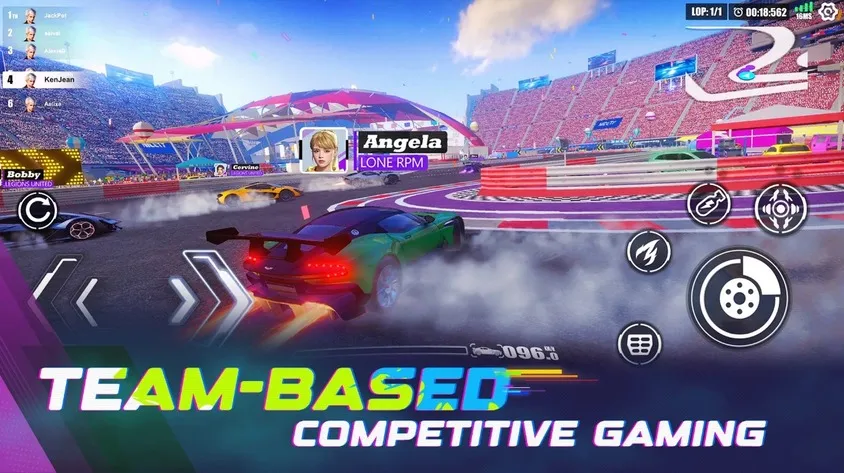 Players can look forward to a visual spectacle with 80 tracks inspired by real-world and fantastical locations, ranging from Hollywood Universal Studios to ancient Mayan ruins and even extraterrestrial landscapes. Whether embarking on a single-player journey to unlock powerful supercars or engaging in intense online multiplayer events against up to 11 global opponents, RacingX provides diverse and thrilling racing experiences for all.
Beyond the intense racing action, RacingX introduces a social element within its vibrant club scene, offering an opportunity for players to connect with fellow car enthusiasts, share their love for racing, and engage in social activities. As RacingX enters the gaming arena alongside popular titles like Racing Master, NFS Mobile, Ace Racer, Asphalt 9, and CarX Street, it holds the promise of carving out its own unique space within the community.
While currently available for Android users in the US via the Google Play Store, the release dates for iOS devices and the global launch are yet to be confirmed. Players eagerly anticipating the game's arrival on other platforms should stay tuned for official announcements regarding its availability.
In conclusion, RacingX's early access launch for Android in the US marks the beginning of an exciting new chapter in the world of virtual racing, offering players an immersive and adrenaline-fueled experience set within a dynamic open world.