Indie studio pokoko unveils their highly anticipated sequel - Dino Bash: Travel Through Time, now available on iOS and Android. Building upon the success of the 2016 original with over 15 million downloads, this action strategy game takes prehistoric mayhem to new heights.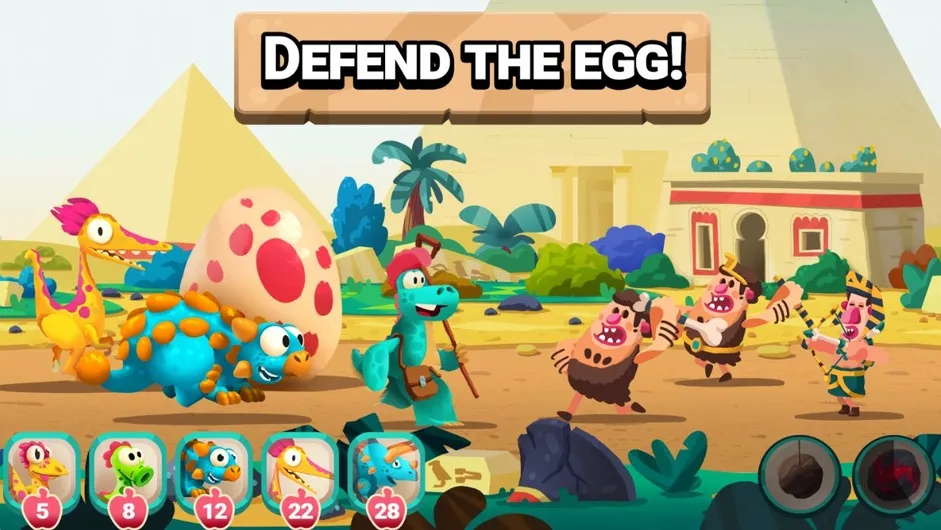 Players take control of a heroic dinosaur commander defending precious eggs from pesky cavemen. A magical portal transports dinos across time where they'll encounter challenges in different eras. Neanderthals are still up to their club-wielding, bad-attitude tricks from the past to the future.
Unlike standard defense titles, Dino Bash emphasizes authenticity with diverse dino abilities and enemy counters. Each level unlocks new squad members with unique personalities and hats/armor. Strategic dino placement and powerful allies ensure cavemen crunches when danger increases.
Eye-catching visuals and engaging gameplay marry with silliness befitting the prehistoric premise. Defense duties become a whimsical romp through eras battling for dino-kind. Dinosaur tacticians work to outwit opponents regardless of era in this outrageous adventure.
Those seasoned in the genre or new to dino defense alike will find Dino Bash engrossing. The evolving strategic element keeps players engaged over multiple replays. Humor permeates each expedition through time for unbridled prehistoric fun.
Now self-published after assistance from Tilting Point for the first title, Dino Bash: Travel Through Time launched on Google Play and the App Store. Pokoko brings their innovative defense formula to Android and iOS for dino fans worldwide to pack their time traveling bags. critters preserves humanity's future throughout varying epochs.