Battlegrounds Mobile India (BGMI), the popular battle royale game in India, is thrilled to announce the launch of "Battle Beats." This unique contest revolves around music and offers a refreshing twist compared to previous ventures. The iconic BGMI theme, loved by 150 million gamers worldwide, takes center stage in this competition.
Participants have the opportunity to showcase their creative interpretations of the BGMI theme or create personalized music videos using the theme. By doing so, they stand a chance to win exclusive in-game rewards. Gamers of all experience levels are encouraged to participate in this exciting contest and join in the celebration of the anthem and the vibrant BGMI community.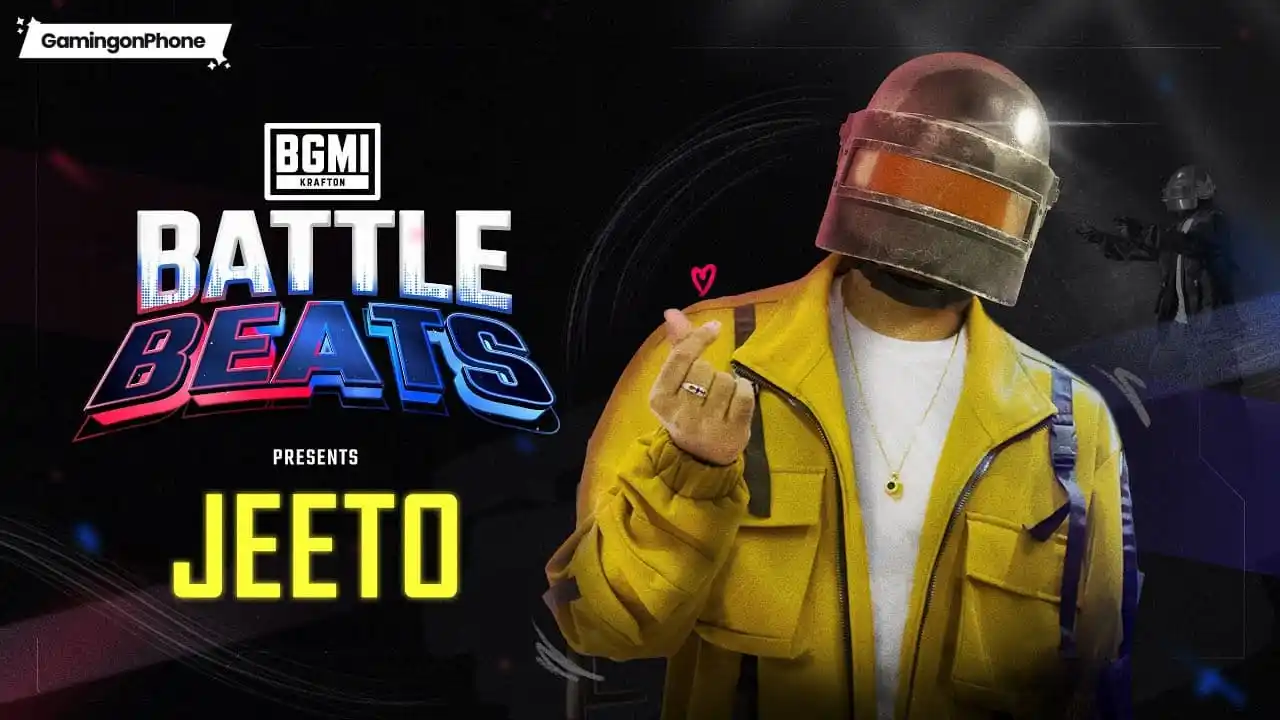 The BGMI anthem, titled "Jeeto," created by 1080G and composed by renowned musician Benny Dayal, plays a significant role in this competition. Beyond being a simple song, "Jeeto" incorporates gaming jargon and phrases beloved by players. Its catchy rhythm perfectly captures the spirit of Battlegrounds Mobile India, and notable figures like 8Bit Thug, Dynamo, Kaashvi, Mavi, Clutchgod, and Shadow have been seen dancing along to Benny Dayal's rap of their favorite in-game catchphrases.
Benny Dayal takes the lead in producing music for Battle Beats with "Jeeto." Contestants have the opportunity to remix the original track or offer their unique interpretation of the theme. They are also encouraged to create music videos using the theme song. To enter the contest, participants must share their video or song on social media platforms such as Instagram, Facebook, or YouTube. They should tag BGMI and use the contest hashtag - #BGMIBattleBeats.
To add to the excitement of the contest, BGMI has released a captivating music video for the anthem. The video features Benny Dayal, 1080G, and prominent gamers from India, including 8Bit Creators' Thug, Mavi, Kaashvi, Dynamo from Hydra Gaming, as well as ClutchGod and Shadow from GodL. These gamers can be seen wearing attire inspired by BGMI's iconic characters and other notable in-game elements from Battle Beats.
"Battle Beats" aims to unite the gaming community in a creative celebration. It pays tribute to the deep affection people have for the BGMI theme, its players, and the vibrant culture surrounding it. The anthem and music video vividly capture the adrenaline-charged essence of BGMI. Additionally, an upcoming contest will sustain the excitement and engagement within the community.
BGMI is proud to introduce "Battle Beats" and eagerly looks forward to the exceptional remixes and music videos that the community will produce, reflecting the essence of the game. This project highlights the growing impact of gaming in society and the limitless creativity within the BGMI community.
The concept for this project was developed by The Silly Fellows, based in Bangalore. The music video is skillfully directed by Altray (Ray Rajdip), a renowned music video director and short filmmaker. Both entities received valuable support from Good Fellas Studio, a production house based in Mumbai, which had previously collaborated with The Silly Fellows on similar projects.