Westland Survival is an intriguing storyline-based RPG game that centers on the life of a Cowboy and thus the players get an opportunity to experience that through this amazing piece. The game has interesting features and a great storyline to follow up which makes the gameplay experience quite captivating. The game wonderfully depicts the life of a Cowboy and shows the journey with all the challenges and rewards a cowboy encounters while going through this journey. Thus, let us now dive into a detailed Westland Survival beginners guide, and stay tuned to get your hands loaded with some great tips for the beginners.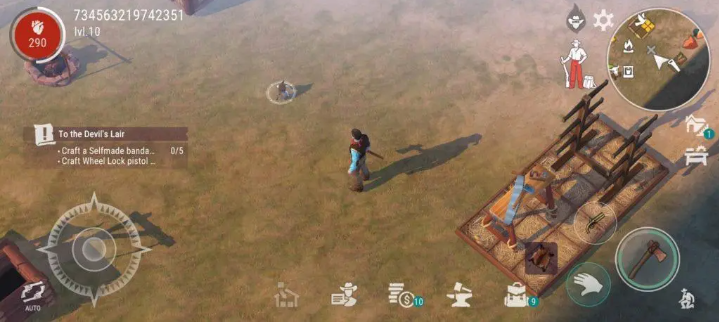 1. Complete the Quests as soon as possible Quests are an integral part of this game and thus as a beginner, players need to go through all the assigned quests from the beginning itself. This will eventually help out the players to earn many resources and Experience points that will help them level up faster. Also, players will progress much faster only by completing these quests.
2. Always be on the Hunt for Resources Players need to roam a lot to find out and collect all resources. Players have to kill animals, search out trees, farm some of the important crops, and chop trees to get their hands full of essential resources. This might be a little time taking for beginners but eventually, it will be much easier.
3. Do not equip Unnecessary items in your Inventory Players must clear out all the unnecessary items from the inventory as it might hamper the space while players are in search of some important resources. Thus, while the players are out for a hunt, clean out the inventory and then go hunting so that players carry enough space with them and thus collect resources without any trouble.
4. Store extra resources in the Wooden Chest Players will find a wooden chest in the Ranch inside the main house. Thus, if they feel that they have a resource that is valuable but not required at the very moment, then players can easily keep them in the wooden chest for future use and thus carry an empty inventory for the time being to collect the required resources.
5. Utilise the Energies wisely Players need to use the Energies wisely while they are moving from one location to another. This will eventually help the players to move to various locations over the map by using all those energies and playing properly. Energies get restored after a certain time period and then again players can use those energies for locomotion.