For enthusiasts deeply involved in the growing Honkai: Star Rail community, the excitement surrounding version 1.6 is palpable. The upcoming update promises to introduce new characters and captivating banners, generating immense enthusiasm among players. Fueling this anticipation are intriguing teasers and sneak peeks from HoYoverse, as well as leaks from reliable sources on platforms like Twitter and Reddit. In this article, we will explore the leaked information regarding the order of banners in Honkai: Star Rail Version 1.6 and get a glimpse of the playstyles of the recently teased characters.
These unofficial sneak peeks provide exciting glimpses of what lies ahead, including the 1.6 banners and the sequence in which new characters will be introduced in the upcoming update. Thanks to both official HoYoverse updates and trustworthy leaks, we now have a clear understanding of the forthcoming characters and their release order in Honkai: Star Rail.
Ruan Mei Takes the Spotlight as the First Banner in Version 1.6
Ruan Mei is set to be the first banner in the eagerly awaited Version 1.6 update of Honkai: Star Rail. This banner is expected to be released sometime between mid to late December 2023. Ruan Mei not only exudes elegance but also possesses formidable gameplay abilities. As an expert in the Ice element with the Harmony Path, she gracefully dominates the battlefield while boosting her teammates' combat capabilities.
What sets Ruan Mei apart is her ability to deliver powerful damage, especially when targeting an enemy's Weakness Break. This makes her a reliable choice for any team composition. However, her ultimate move, "Shaking Brocade Water, Not Taking off Dipped Clothes," steals the show. It not only grants an advantage to her allies but also unleashes a devastating icy onslaught, solidifying her position as a force to be reckoned with.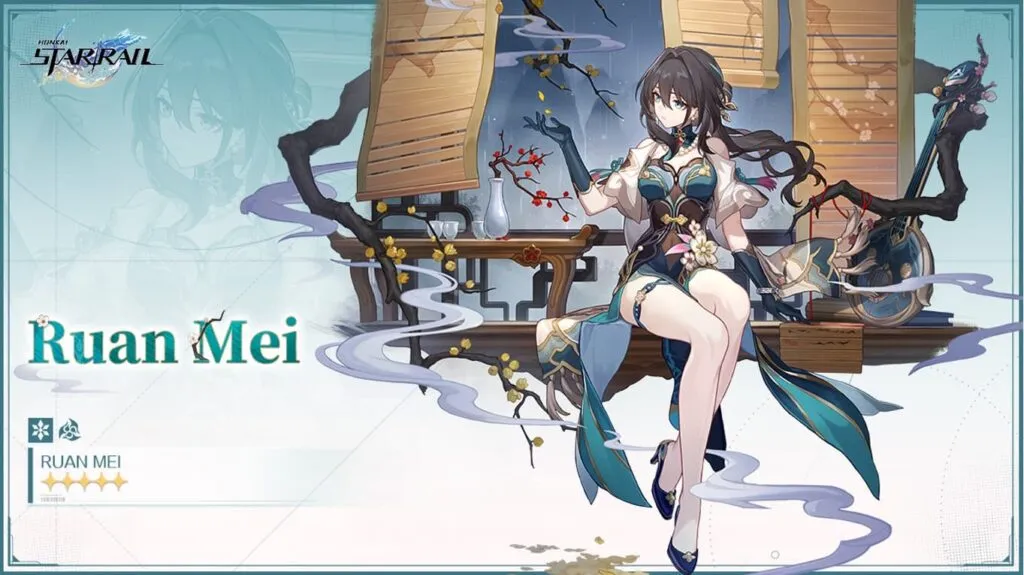 Version 1.6 is rumored to be the final patch for the initial version of the game, with version 2.0 on the horizon. Soon, players will have the opportunity to explore Ruan Mei's unique abilities and witness her elegant yet powerful presence in action.
Dr. Ratio Takes the Stage as the Second Banner in Version 1.6
Dr. Ratio is set to appear as the second banner in Version 1.6 of Honkai: Star Rail. This banner is expected to be released in early to mid-January 2024. As the spotlight shifts to Dr. Ratio, the highly anticipated character is also rumored to bring Xueyi as one of the featured 4-star characters in his banner. Dr. Ratio possesses a distinctive skill set, characterized by his sharp intellect and expertise in the Imaginary element.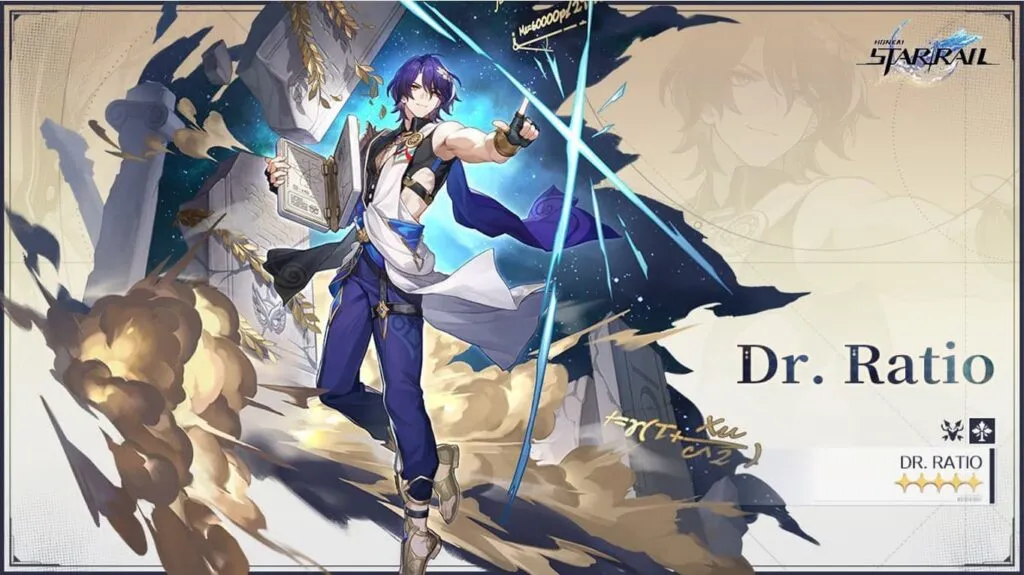 His gameplay revolves around manipulating the Imaginary element with the Hunt Path, enabling him to deal massive single-target damage. With talents rooted in unparalleled intelligence and creativity, Dr. Ratio introduces a fresh perspective to battles. His abilities allow players to delve into the intriguing world of the Imaginary element, promising engaging and thought-provoking gameplay.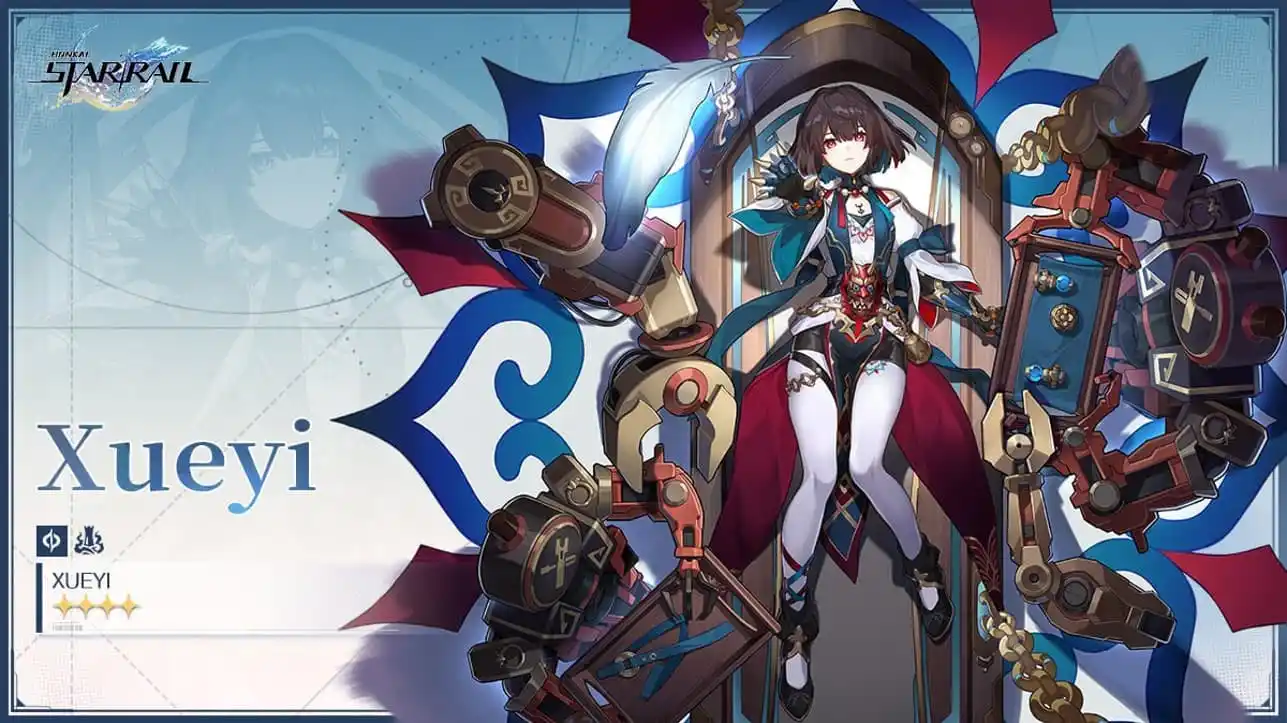 Players are eagerly awaiting Dr. Ratio's arrival in Version 1.6, as his presence is expected to infuse Honkai: Star Rail with ingenuity and innovation. Additionally, Xueyi is expected to be the featured 4-star character in the Dr. Ratio Banner, creating even more excitement. Xueyi's Quantum-centric skill set empowers her to deliver precise and versatile performances in combat. Her skills and strategic maneuvers offer possibilities for targeted damage, crowd control, and exploiting enemy vulnerabilities. She can adapt to various roles within a team, serving both offensive and strategic purposes.
With the upcoming introduction of Ruan Mei, Dr. Ratio, and Xueyi in Version 1.6 of Honkai: Star Rail, players can anticipate a fresh gameplay experience. Each character brings unique abilities and playstyles, promising to enhance team strategies and battles. As the game evolves, the potential of these characters in shaping the game's landscape grows, providing an interesting glimpse into the future of Honkai: Star Rail.