Captain Tsubasa: Ace, the upcoming mobile football title from DeNa, is now accepting pre-registrations for Android platforms.
First announced on July 27, 2022, Captain Tsubasa: Ace is an online multiplayer soccer game that takes inspiration from the popular manga series Captain Tsubasa created by Yoichi Takahashi. After early access was made available in July for players in Indonesia and the Philippines, the game entered a closed beta test on September 21, 2023, for Android in select regions. The beta test concluded on October 5, 2023.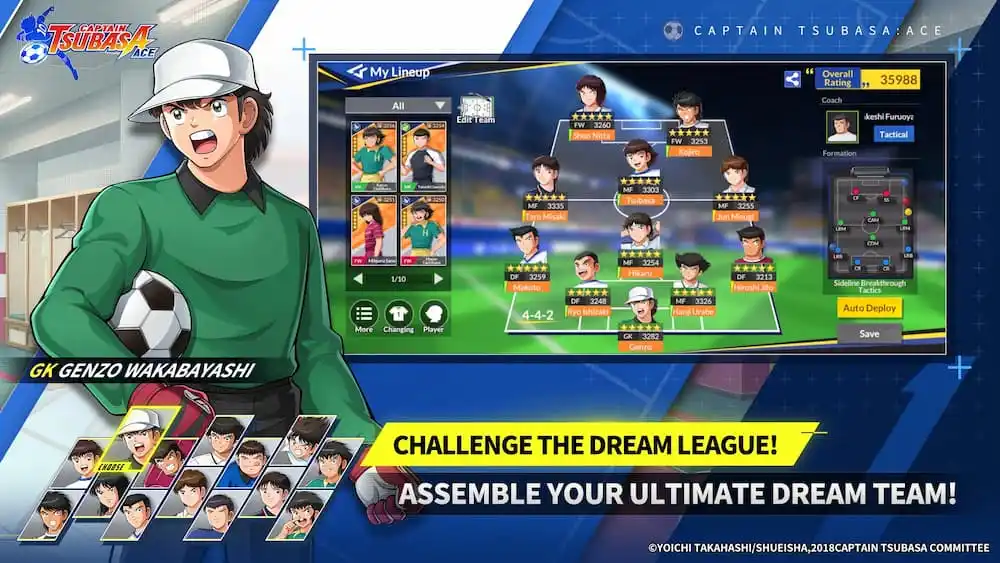 One of the main highlights of Captain Tsubasa: Ace is its captivating 3D animations, which bring to life iconic characters such as Tsubasa Ozora, Kojiro Hyuga, and Genzo Wakabayashi. Players assume control of these beloved footballers on the field, and their training and development choices have a significant impact on their performance and skill deployment strategies.
The game offers two distinct gameplay modes: Dream League and Ace Duel. In Dream League mode, strategic formations play a crucial role, allowing players to delve into the tactical aspects of the game. On the other hand, Ace Duel mode focuses on real-time operations, providing an immersive and action-packed experience.
Android users can pre-register for Captain Tsubasa: Ace through the Google Play Store. However, the release date for iOS users has not been announced yet, and the global release date remains undisclosed. Fans will have to wait for the official announcement regarding the game's availability.